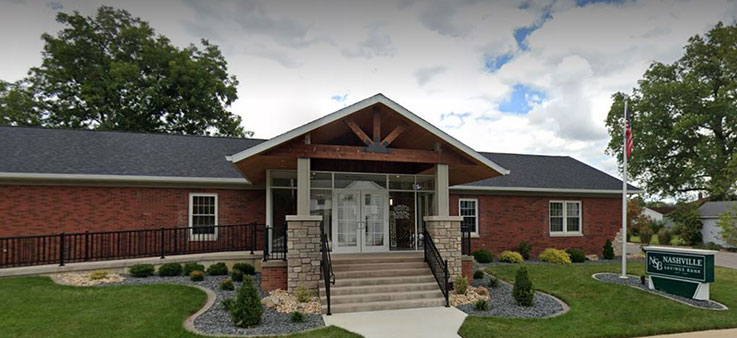 Our mission is to serve our community and our customers to the best of our abilities. To achieve this goal, we will provide our customers with loans and savings opportunities at competitive rates, while always maintaining the highest level of personalized service and attention to our customer's financial needs. Asset quality, profitability, and the safeness and soundness of the institution will remain our highest priorities. We feel that we can only serve the best interests of our customers and our community if we remain a safe and viable institution.

NSB Mission
HISTORY
On January 20, 1893 a certificate of organization under the name Trust Building and Loan Association was issued by the Secretary of State. Peter Froelich, William Wiese, John P. Sacket, Henry Sandmeyer, Peter Ziegel, Chris Keyler, Charles Lutz, William Lane, and Lorenzo Gholson were the first elected directors. The first officers were F.E. Liese, President; H.F. Reuter, Vice-President; J.D. Nickel, Secretary; F.S. Bach, Treasurer; and James A. Watts; Attorney.
The second floor of the First National Bank building served as the association's office and meeting room until April 1934, at which time the office was moved to the main floor of the Wiese building.
In December, 1939 the association purchased the Sarah Hoffman building at 107 West St. Louis Street. In March 1951, a resolution was adopted changing the name from Trust Building and Loan Association to the Nashville Savings and Loan Association. A new building was constructed in April 1978, at 209 East Lebanon Street, which is the bank's present location.
In October 1992, the Nashville Savings and Loan Association was converted to a state chartered savings bank.
NASHVILLE SAVINGS BANK – BANK DIRECTORS
Frank Colbrook – Chairman of the Board
William DeMoss – 1st Vice Chairman
Patrick Heseman – 2nd ViceChairman
Keith Reckmann – Chief Executive Officer
David Niermann – Secretary/Treasurer
Gary Malawy
Wayne Harre